Job Expired

This posting has expired and applications are no longer being received and this job does not show up on the main job list.
| | |
| --- | --- |
| Position Type: | Full-time |
| Location: | London, ON |
| Date Posted: | Aug 04, 2022 |
| Public transit accessible: | Yes |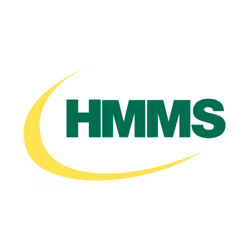 Job Description
HMMS is a joint venture between St. Joseph's Health Care, London and London Health Sciences Centre, that has been operating since 1997 providing consolidated functions of Sourcing, Contract Management, Purchasing, Accounts Payable, Logistics, Supply Chain Systems and Inventory Management for the London Hospitals and numerous healthcare organizations throughout Southwestern Ontario.

As a full service supply chain organization, HMMS interacts with over 9,000 suppliers to provide an item catalogue of over 90,000 active items.

Learn more about HMMS through this short online video: https://www.youtube.com/watch?app=desktop&v=uhi8PSwKTOI.

Reporting to the Coordinator (Manager), Supplier Relations, this position is responsible for competitive bidding, contract management, and supplier management for a defined group of customers. Measurable outcomes include savings generated through negotiation as cost reductions or cost avoidance and percent of customers' spend on a BPS compliant contract.

The primary responsibility of this role is to fully understand the voice of the customer and HMMS operations with respect to the need for goods and services. This role will execute the overall Sourcing, Contract Management and Supplier relations strategy for a business segment. Open Competitive Bidding in accordance with Procurement Directives issued under the Broader Public Sector Accountability Act, 2010 is a key aspect of this role.

The performance of candidates within this role directly impacts our ability to attest compliance to the Procurement Directives. In addition, this role will be responsible for ensuring contract compliance is taking place and managing supplier performance. Strategic and operational business reviews will be scheduled and conducted by this role.

This role is expected to intimately understand the requirements of their business, and make recommendations to their customers based on market awareness, product knowledge and vendor relationships. In addition, the incumbent may be expected to participate in regional standardization initiatives, and conduct customer business reviews.

Performance is monitored through a number of Key Performance Indicators related to Off-Contract Spend, contract compliance, revenue generation and cost savings specific to their suppliers.


Essential Qualifications
Degree in related field i.e. Business is required OR equivalency in education and recent/related experience.
3 to 5+ years previous practical experience in managing the planning, development, implementation and delivery of complex and strategic procurement services.
Understanding of Health Care Supply Chain leading practices.
Strong business analysis skills.
Knowledge of basic accounting principles.
Strong written and verbal communications skills.
Strong Presentation skills.
Strong relationship management skills. Good listener.
Excellent organizational and planning skills to manage multiple initiatives, peaks in workload and customer expectations. Demonstrates initiative.
Ability to resolve conflict.
Ability to lead a diverse group of professional, clinical, technical, clerical and service personnel to provide high level of customer service
Demonstrated experience in managing complex strategic sourcing negotiations
Strong mediation and negotiation skills necessary to work with complex or difficult situations with clients, suppliers and contractual agreements.
Demonstrated experience leading complex projects resulting in cost savings, improved efficiency and/or process improvement.
Knowledge of a Safety Culture in a Health Care Setting in compliance with the OHSA
Preferred Qualifications
Project management experience
Knowledge and recent/related public sector purchasing legal requirements, principles and ethical code of conduct preferred
Related certifications/professional membership
Supply Chain Management Professional (or working towards)
PMP Certification (or working towards)
Lean Six Sigma (or working towards)
Proficiency in French would be an asset
Immunization Requirements
Provide documentation you have received two doses of the Covid-19 vaccine and a written commitment to follow any future Public Health recommendations and St. Joseph's Health Care London policies and processes related to Covid management in the workplace
Provide vaccination records or proof of immunity against measles, mumps, rubella and varicella (chicken pox)
Provide documentation of the Tuberculosis skin testing
Benefits of this position and being a part of the HMMS Team:
Inclusive, empowering, and high energy culture
HOOPP Pension Plan – defined pension plan with employer contributions
Impressive medical and dental benefits, including healthcare spending account
Work / life Balance is encouraged
Being a part of a team who takes pride in what we do!
All HMMS employees are employees of St. Joseph's Healthcare London and are assigned to HMMS work sites.  Site location could be St. Joseph's Healthcare London (St. Joseph's / Parkwood Institute), London Health Sciences Centre (Victoria Hospital / University Hospital), or at one of our warehouses located on Stronach Crescent or Exeter Road in London ON.
Please access St. Joseph's Health Care career site to apply to available positions. Healthcare Materials Management Services will be identified as the location in the posting.
Apply here: 
St. Joseph's Health Care London