| | |
| --- | --- |
| Position Type: | Contract |
| Location: | Ilderton, ON |
| Date Posted: | Apr 08, 2021 |
| Experience: | 1 Year |
| Education: | High School Diploma |
| Compensation range: | $16 ~ $17 Per Hour |
| Public transit accessible: | No |
| Positions: | 4 |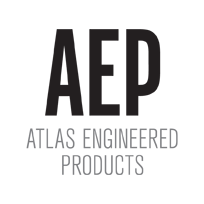 Job Description

Production Labourer

Atlas Engineered Products (AEP) is a publicly traded company, and one of the fastest growing designers and suppliers of building components, roof and floor trusses, pre-fabricated wall panels and engineered wood products in Canada. With manufacturing and distribution facilities throughout the country, AEP has expert design and engineering teams, multiple-shift state-of-the-art manufacturing operations, and industry leading capabilities.
AEP is currently looking for a full-time, permanent, Production Labourer to support operations in Ilderton, Ontario. Reporting to the Operations Manager, our ideal candidate will be flexible, adaptable, detail-oriented and motivated, with a focus on providing a high degree of external and internal customer service as we grow our team and business!
Our Production Labourer will be accountable for working with the Production Team to assist in the assembly of our roof and floor trusses, our Engineered Wood Products, and our pre-fabricated wall panels. Specifically, they will be responsible for assisting with: the appropriate selection of wood for upcoming projects, efficient product assembly as part of a team, and banding of the final product for shipment to customers.
QUALIFICATIONS AND EXPERIENCES:
High school grade 10 completion or equivalent;

Physical and manual dexterity to complete all assigned tasks including the ability to safely lift weight of up to 50 lbs to waist height;

Experience and knowledge of rough framing and the construction process would be considered an asset;

Experience with air and power tools;

Ability to work in a fast-paced environment;

Ability to perform detail-oriented and/or repetitive tasks with a high degree of accuracy;

Ability to acquire and retain knowledge and understanding through study, instruction, and/or experience;

Ability to demonstrate effective interpersonal and leadership skills;

Ability to take direction and collaborate with members of the Production team;

Ability to collaboratively work with people of all ages, backgrounds, and perspectives;

Fluency in English in written, reading, and oral communication (speed, accuracy, and proper expression);

Experience with growing companies supporting builders, construction, or multi-site manufacturing organizations would be considered an asset.
Benefits offered: Extended medical, dental, paramedical, vision, life insurance, dependent life insurance, critical illness insurance (coverage is provided for employees & eligible dependents).
Language of work: English
Term of employment: Full time, contract

Start date: as soon as possible
Please note: While we appreciate the time and effort put into all applications, only shortlisted candidates will be contacted to move forward in the selection process. At this time we are only able to consider applicants who are Canadian citizens or Permanent Residents.

Apply now