Job Expired

This posting has expired and applications are no longer being received and this job does not show up on the main job list.
| | |
| --- | --- |
| Position Type: | Full-time |
| Location: | London, ON |
| Date Posted: | Aug 04, 2022 |
| Public transit accessible: | Yes |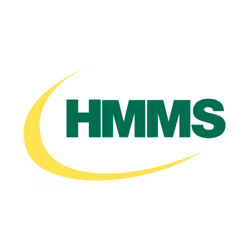 Job Description
HMMS is a joint venture between St. Joseph's Health Care London and London Health Sciences Centre, that has been operating since 1997 providing consolidated functions of Sourcing, Contract Management, Purchasing, Accounts Payable, Logistics, Supply Chain Systems and Inventory Management for the London Hospitals and numerous healthcare organizations throughout Southwestern Ontario.

As a full service supply chain organization, HMMS interacts with over 9,000 suppliers to provide an item catalogue of over 90,000 active items.

Learn more about HMMS through this short online video: https://www.youtube.com/watch?app=desktop&v=uhi8PSwKTOI.

Reporting to the Coordinator (Manager), Inventory & Purchasing, you will develop and implement process improvements to reduce operating costs, improve efficiency and enhance customer service related to Inventory Management. This position is the first point of contact for customer inquiries to troubleshoot problems related to order processing, product shortages and sourcing alternative supply.

Within this role the successful candidate will be responsible for inventory replenishment and control through a comprehensive and systematic analysis of product usage history and ordering patterns. This role will work as a liaison between our suppliers and customers to ensure that we provide the best possible service.

The successful candidate will be responsible for determining what products and optimal quantity should be carried in inventory, and for managing stock levels in consultation with Clinical and HMMS Staff.

In addition, the successful candidate will have the responsibility of tracking and reporting on Key Performance Indicators and process improvement activities.


Essential Qualifications
Graduate of a post secondary school degree or diploma program in inventory management, purchasing or a business related field
Minimum 5 years inventory control experience with a demonstrated understanding of supply chain practices within a healthcare setting
Strong analytical and problem solving skills
Highly developed organizational skills
Strong written and verbal communication as well as interpersonal skills
Demonstrated experience working with computerized inventory management and warehouse management systems, as well as word processing and database applications, particularly demonstrating an advanced knowledge of Excel
Sound knowledge of basic accounting principles
Adept at building positive relationships with superior customer service skills
Effective skills in leading group in consensus building and conflict resolution.
Self directed with the ability to work independently as well as within a team setting
Knowledge of a Safety Culture in a Health Care Setting in compliance with the OHSA
Preferred Qualifications
Current registration as a Certified Supply Chain Management Professional
Previous experience leading diverse teams
Proficiency in French would be an asset
Immunization Requirements
Provide documentation you have received two doses of the Covid-19 vaccine and a written commitment to follow any future Public Health recommendations and St. Joseph's Health Care London policies and processes related to Covid management in the workplace
Provide vaccination records or proof of immunity against measles, mumps, rubella and varicella (chicken pox)
Provide documentation of the Tuberculosis skin testing
Benefits of this position and being a part of the HMMS Team:
Inclusive, empowering, and high energy culture
HOOPP Pension Plan – defined pension plan with employer contributions
Impressive medical and dental benefits, including healthcare spending account
Work / life Balance is encouraged
Being a part of a team who takes pride in what we do!
All HMMS employees are employees of St. Joseph's Healthcare London and are assigned to HMMS work sites.  Site location could be St. Joseph's Healthcare London (St. Joseph's / Parkwood Institute), London Health Sciences Centre (Victoria Hospital / University Hospital), or at one of our warehouses located on Stronach Crescent or Exeter Road in London ON.
Please access St. Joseph's Health Care career site to apply to available positions. Healthcare Materials Management Services will be identified as the location in the posting.
Apply here: 
St. Joseph's Health Care London