| | |
| --- | --- |
| Position Type: | Full-time |
| Location: | London, ON |
| Date Posted: | Oct 16, 2023 |
| Experience: | 3 Years |
| Education: | High School Diploma |
| Compensation range: | $21 ~ $28 Per Year |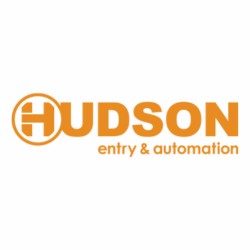 Job Description
Position: Installation/Service Technician
Company: Hudson Entry & Automation
Location: London, Ontario
Type of Work: Full-time, Permanent
We are looking for an Installation/Service Technician who will be an important function in the overall process of delivering the best service possible to our customers.
Hudson Entry and Automation provides access control, security solutions and service to our growing list of industrial, commercial, and institutional customers throughout Southwestern Ontario. Our focus at Hudson is on providing quality parking equipment, revenue control, sliding and swing gates, access control, and physical and electronic security. We supply solutions to our customers and bring innovative new ideas and superior products to your business. Our company features a wide range of manufacturers, suppliers and strategic partners to provide you with the best customized solution tailored to fit your needs and budget.
Learn more about us @ 
entryandautomation.ca
Responsibilities
As an Installation/Service Technician, you will be spending your days installing new hardware and equipment in a variety of locations, including parking lots, warehouses, commercial and industrial facilities, and apartment buildings. Along with installing new hardware, you will also assist clients with repairing failing or damaged equipment and providing them with options on how to improve their equipment or facility security. This job is fast paced and requires someone that pays close attention to details. Problem solving will play a large part in your role as an Installation/Service Technician, and communication with clients will be key to your success.
Equipment installation which could include digging, lifting, and fastening components

Pulling communication and control wiring from equipment to termination points

Initial setup and configuration of electronic equipment

Working with a senior technician to install large pieces of equipment such as sliding gates, loading docks, and overhead doors

Testing electrical components on site to ensure their proper function

Troubleshooting issues with various pieces of mechanical and electrical equipment

Communicating with clients in regards to their current equipment and when necessary providing options for replacement

Have a firm understanding of products you are installing or repairing so you are able to instruct customers on the use of the said product

Be presentable, polite, and professional while interacting with any and all clients

Assist senior technicians with conducting preventative maintenance on various types of gates, overhead doors, and loading docks

Completing reports for each job performed throughout the day

Travel required with a company vehicle (to client sites as required)
Qualifications & Requirements
3+ years experience with alarm, intercom, and/or camera systems

Experience working with power tools and hand tools

Previous electrical or mechanical technician experience

Experience using various types of metalworking equipment such as stick or MIG welders and cutting torches

A valid Ministry of Labour Working At Heights certificate

A valid scissor lift or elevated work platform certificate

A valid forklift certificate

Intermediate computer skills

A valid high school diploma or equivalent certificate

A valid G license and clean driver's abstract

Physically fit with the ability to lift and carry loads of 50 lbs

Ability to work overtime

A strong technical, mechanical, and / or electrical background

A willingness to learn and improve your skills

The ability to work both independently and as part of a dynamic team

A positive attitude and professional manner

The ability to clearly communicate with clients and co-workers

Strong organizational skills are a bonus

The ability to work at heights is a must as a large part of our work is from ladders and elevated work platforms

Must have town transportation to get to work as the location of the business is outside of public transportation routes


 
Physical Requirements
Standing for extended periods of time

Sitting while travelling for extended periods of time

Bending and stretching to accommodate tight and awkward workspaces

Lifting 50+ pounds

Repetitive tasks

Work in a myriad of locations – each with its own set of unique challenges and requirements


 
Working Conditions
Working outdoors in extreme weather conditions, including but not limited to:

Extreme Cold/Hot temperatures

High winds

Rain/sleet/snow


 
What We Offer
Engaging & supportive team dynamic

Competitive salary

Extended health care benefits

Dental benefits

Vision benefits

Company car

Overtime pay


 
How to Apply
If you are interested in applying for the position, please apply within and/or send an email with your resume and the title of the role in the subject line to: recruiting@ladderhr.ca

Hudson Entry and Automation values diversity.  We're proud to be an equal opportunity employer and welcomes applicants from diverse backgrounds. If a job applicant requires an accommodation during the application or selection process, we will work with the applicant to meet the accommodation needs.
Ladder HR Solutions proudly serves companies across Canada. Our team are specialists in their areas of interest. Our passion is HR.