Job Expired

This posting has expired and applications are no longer being received and this job does not show up on the main job list.
| | |
| --- | --- |
| Position Type: | Full-time |
| Location: | London, ON |
| Date Posted: | Jun 09, 2023 |
| Compensation: | $35 Per Hour |
| Positions: | 2 |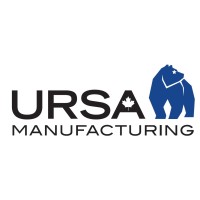 Job Description
Millwright - Licensed
***MUST HOLD A VALID CANADIAN MILLWRIGHT TICKET***
Position Purpose
Production and Manufacturing Support
Required skills
Positive attitude while leading by example
Detail Orientated
Independent Worker
Problem-Solving skills
SOFT skills
Communication
Motivation
Empowerment
Team Player
Shift, salary, status
Day Shift 7:00am – 3:00pm (M-F)
Afternoon Shift 3:00pm – 11:00pm (M-F)
Midnight Shift 11:00pm – 7:00am (M-F) Shift starts Sunday night
OT eligible – After 40 hours as per CBA
Pay Rate: $35.00
Major duties and responsibilities
Production and Manufacturing Support
· Trouble shooting
· New equipment installation
· Root cause/corrective action implementation
· Read blueprints, diagrams and schematic drawings to determine work procedures.
· Inspect and examine machinery and equipment to detect and investigate irregularities and malfunctions. Install, troubleshoot and maintain power transmission, vacuum, hydraulic and pneumatic systems, and programmable logic controls. Adjust machinery and repair or replace defective parts.
· Install, align, dismantle and move stationary industrial machinery and mechanical equipment, such as pumps, tanks, conveyors, furnaces and generators according to layout plans using hand and power tools.
· Robotic maintenance, Preventative maintenance, Press maintenance
· Assemble machinery and equipment prior to installation using hand and power tools and welding equipment
· Operate machine tools such as lathes and grinders to fabricate parts required during overhaul, maintenance or set-up of machinery.
· Operate hoisting and lifting devices such as cranes, jacks and tractors to position machinery and parts during installation, set-up and repair machinery.
Health and Safety
· Maintain safe and positive work environment
· Lead by example in all Health and Safety areas
· Maintain 5S in dedicated areas
· Wear PPE as required in the plant all times
· Lock out/tag out
Respect
· Follow and uphold company policies
· Participate in interdepartmental cross training
Communication
· Liaise with all departments
· Communicate consistently with the Quality department to understand and meet goals
· Treat all team members as Customers
Quality
· Ensure all audits are completed as well as upmost professionalism
· Ensure all documentation is filled out correctly
Physical and environmental
Combination of walking, standing, lifting, bending, reaching and sitting for entire shift
Travel; valid driver's license and passport to travel outside of Canada
Moderate too high stress environment; concrete floors, metal parts.
Office environment; use of computer, printers, faxes, monitors and various software
As these are new positions there will be a review after one year to ensure objectives of the positions are meeting with long term goals of our team.
Job Type: Full-time
Salary: From $35.00 per hour
Benefits:
Dental care
Extended health care
RRSP match
Vision care
Schedule:
8 hour shift
Day shift
Evening shift
Monday to Friday
Supplemental pay types:
Experience:
millwright: 1 year (required)
Licence/Certification:
MILLWRIGHTS TICKET (required)
Work Location: In person
If you are interested in joining our team, please submit your resume to hr@ursamanufacturing.ca