Job Expired

This posting has expired and applications are no longer being received and this job does not show up on the main job list.
| | |
| --- | --- |
| Position Type: | Full-time |
| Location: | St. Thomas, ON |
| Date Posted: | Jun 06, 2022 |
| Experience: | 2 Years |
| Education: | College Diploma (2 years) |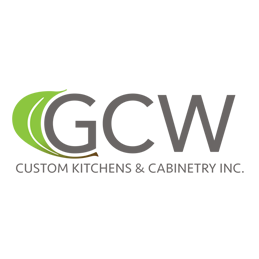 Job Description
GCW is currently looking to add to our Custom Cabinetry Team!
Custom Cabinetry team members at GCW Custom Kitchens and Cabinetry are responsible for the assembly of custom pieces such as cabinetry, fireplaces and wall units. Team members will be required to perform tasks involving material assembly and repair in the plant environment, and will be required to operate a variety of hand and power tools. Custom team members are responsible for the efficient assembly of products according to established procedures, following all safety protocols and workplace policies.
Why Choose GCW?: Driven by a zestful workforce and leadership team, GCW Custom Kitchens and Cabinetry is a thriving company focused on designing and producing high-quality cabinetry with opportunities in sales/design, engineering, finishing, custom woodworking, installation & more. GCW was established 20 years ago constructing one kitchen at a time out of a garage in St. Thomas, Ontario. Fast forward to now and we have evolved into a company whom employs over 100 team members, has 2 beautiful showrooms, and an 82,000 sq. ft state of the art manufacturing plant.
Our Culture: GCW prides itself on teamwork, producing a superior product in design and manufacturing, and excellence in customer service. Most importantly, the owners strive to be a company that is based on integrity. Each owner brings to the table their own set of strengths, working closely together to execute their vision of excellence for the company.
Our People: Our reputation as a leader in Custom Cabinetry in St Thomas and Elgin county is the result of our experienced, dedicated and passionate employees.  We choose people who are aligned with our mission and values and individuals who strive to maintain the high calibre of custom cabinetry work and service that our customers have come to expect. GCW is the #teamtotrust
Role Responsibilities may Include:
Read instructions and technical diagrams to assemble custom projects
Assemble cabinetry and custom pieces as required following GCW's assembly instructions and safety guidelines
Safe operation of various hand and power tools required for assembly
Provide routine maintenance on tools ensuring safety is maintained
Maintain a safe work area, adhering to all health and safety policy and procedures
Essential Duties:
Requires good manual dexterity (hand, hand with arm, two hands) and multi-limb coordination
Must be able to lift, push, pull or carry objects
Use of Personal Protection Equipment will be required (e.g., safety glasses, mask, safety boots, etc.).
Preferred skills and abilities:
A deep knowledge, experience, and skill using a variety of woodshop equipment
Is willing to work as part of a team to reach common goals
A sharp eye for quality in their work
A strong work ethic and enjoys positively contributing to our organizational culture
Good problem-solving capabilities
Effectively communicates technical information while maintaining a strong team approach
Ability to self-manage time to produce multiple projects in a timely manner
Considered Assets:
Has basic working knowledge of the construction industry
A passion for woodworking which is shown throughout the work that is produced
Experience working with various materials such as wood, MDF, laminates etc.
Education:  High School Diploma, GED or equivalent. Training in a postsecondary education is preferred but not required
What We Offer:
Fair and competitive wages
Challenging career positions with the opportunity to learn constantly
Socially responsible environment
Steady business growth
A supportive and involved leadership team
Health Spending Account
Several Company Sponsored Events
Paid Overtime When Available
Paid Vacation time
Paid sick time
RRSP Matching Program
Safety Boot/Shoe Reimbursement Plan
GCW is committed to providing an inclusive, accessible environment, where all employees and customers feel valued, respected and supported. We are dedicated to building a workforce that reflects the diversity of the community in which we live, as well as creating an environment where every employee has the opportunity to reach their potential.  If you require accommodation at any point during the recruitment and selection process, please let us know. 

Please apply to this opportunity through the following link: https://gcw.bamboohr.com/jobs/view.php?id=57&source=aWQ9MTI%3D

We would like to thank all applicants, however only those selected for an interview will be contacted.  To learn more about us, please visit our website at www.gcwkitchens.com