| | |
| --- | --- |
| Position Type: | Full-time |
| Location: | Woodstock, ON |
| Date Posted: | Mar 31, 2021 |
| Experience: | 3 Years |
| Education: | College Diploma (2 years) |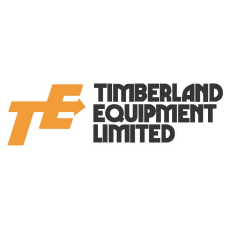 Job Description
As a company in the Timberland Group, TIMBERLAND EQUIPMENT LIMITED is a Canadian-owned, entrepreneurial, globally recognized company located in Woodstock, Ontario, where we are a fully operational facility with sales, engineering, and manufacturing departments all under one roof. 
We are looking for a Buyer.
This is a full-time position with an attractive compensation package for the right candidate.
POSITION OVERVIEW
The Buyer is responsible for performing tactical sourcing activities, while proactively managing assigned commodities. This position is responsible for buying a widely diversified group of raw materials, components and finished parts for custom manufactured equipment as well as sourcing maintenance, repair and operating supplies and services. The position overview is to be used as a guideline only and may not incorporate all functions of the job
DUTIES
Review all requisitions and product or service demands for completeness, description, appropriate approval, delivery date and account numbers

Review all confirmed commitments received with respect to the overall value to the Company as to delivery, price, payment terms and vendor selection quality so as to report any loss of value to the Company

Solicit quotations and ensure appropriate credit is received

Direct and procure vendor technical and operating expertise as required to appropriate internal personnel

Maintain appropriate file of catalogues, price lists to be available for use of departments to assist in obtaining the latest information with reference to new and existing products and services

Negotiate, place orders and enter into contracts for procurement as necessary for required materials and services to ensure timely delivery

Monitor open transactions through completion and inform as necessary, vendors, requisitioners and appropriate management on order status

Track designated inventory items for adherence to appropriate approved level

Negotiation competitive freight rates

Develop sourcing strategies

Contacts supplier to follow-up on material and components, production progress and shipments

Evaluates production schedules and progress reports from suppliers to determine if supplier's programs and work progress meet project requirements, and if not, initiates corrective action

Facilitates and/or assists in the resolve of any equipment and material deficiencies at point of receipt, through NCR reports

Assists in reviewing supplier documentation and ensuring shipments meet delivery schedules

Coordinate shipments and monitor delivery schedules and shipment processes

Review, corroborate and approve supplier invoices for material deliveries against purchase order requirements

Review material receiving reports against shipping documents to verify all material has been received per purchase order
WHAT YOU GAIN FROM WORKING HERE
Gain experience in a medium sized company designs and builds custom equipment; a company who successfully competes with the large, multi-national corporations

Build skills in sourcing, negotiating, purchasing and expediting custom components and materials

Get valuable work experience and exposure to sales, engineering and manufacturing

Witness and be hands-on with design/build/testing of our equipment

Gain an understanding of the full circle of design, from concept generation to market implementation and beyond
ATTRIBUTES WE SEEK
Post-secondary education in Supply Chain Management or equivalent training

Proven work experience in negotiating large contracts

Responsiveness to requests for information, proven sense of urgency

3 - 5 years of purchasing experience in a manufacturing environment

Strong organizational skills, the ability to prioritize, and effectively manage assignments

Proven ability to establish and maintain business relationships

Ability to think strategically with excellent quantitative skills 

Experience with diverse and custom order products, including raw materials and steel
TO APPLY
Qualified candidates may submit their resumes to resumes@timberland-group.com
Accessibility accommodations are available on request for candidates taking part in all aspects of the selection process.
Due to the volume of resumes received we kindly ask that you do not call regarding the status of your application. 
No recruiters please.