Job Not Active The job you are viewing has not been approved and does not currently appear on our list of jobs.
| | |
| --- | --- |
| Position Type: | Full-time |
| Location: | Aylmer, ON |
| Date Posted: | Nov 06, 2023 |
| Compensation range: | $19 ~ $24 Per Hour |
| Positions: | 2 |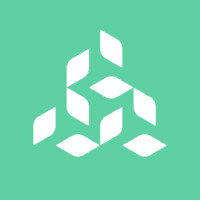 Job Description
Machine Operator II
Position Title: Machine Operator II
Location: Aylmer, ON
Schedule: Monday to Thursday, 6:00 am - 4:00 pm

Company Overview: Arch Consulting is proud to partner with a Canada-based licensed producer and distributor of cannabis products for both the medical and adult-use markets, located in Aylmer, ON. Our client operates state-of-the-art facilities and is a leader in the ever-evolving Canadian cannabis industry.

Position Summary: Reporting to the Supervisor, Production, the Machine Operator II will play a crucial role in our core processing and packaging divisions. This position requires a hard-working individual with mechanical aptitude, production experience, and a strong team player. The Machine Operator II should be adaptable to both the operations of Entourage Health Corp. and the unique challenges of the Canadian cannabis industry. The ideal candidate will be eager to learn, follow Standard Operating Procedures (SOPs), and maintain excellent documentation practices.

Job Duties:
Operate and maintain pre-roll equipment and packaging line machines.

Perform tasks meticulously and maintain accurate documentation as outlined in SOPs and GDP.

Manage inventory using inventory control systems, identify and report any inventory issues or concerns to the Production Lead/Supervisor promptly.

Conduct quality monitoring throughout the production process, including finished goods quality and rework processing.

Perform calibration and maintenance on technical equipment, tools, and production rooms.

Troubleshoot problems with assigned automation equipment based on prescribed instructions.

Propose process or machine improvements as needed.

Ensure the availability and proper feeding of materials into machines.

Report safety hazards within the work environment and ensure machines operate as designed.

Conduct routine machine maintenance and efficient line changes, including cleaning and part inspection.

Manage spare parts inventory and communicate additional needs to prevent interruptions.

Maintain sanitation and cleanliness in all processing areas.

Strictly adhere to hygiene and health & safety guidelines described in the Company's SOPs.

Assist with the training, education, and guidance of new staff as the company expands.

Perform other duties as assigned.
Requirements:
Previous experience operating automated machines is required.

Over 2 years of experience in process, manufacturing, and/or packaging systems.

Must have reliable transportation (own vehicle): Candidates should possess a dependable mode of transportation to ensure punctuality and attendance.

Experience working with GPP or GMP will be considered an asset.

Strong attention to detail, including the ability to detect quality defects and perform accurate counts and measurements.

Dependable and punctual with a strong work ethic.

Ability to adhere to strict procedures and schedules.

Strong teamwork skills in a fast-paced environment.

Prioritization and time management skills with the ability to multitask efficiently.

Positive team attitude and a willingness to learn new techniques.

Excellent written and oral communication skills in English.

Proficiency in computer skills, including Windows-based operating systems, Microsoft Word, Excel, MS Office, and other necessary programs and software.

Successful completion of all professional and legal background checks.
About Our Client: Entourage Health Corp. is the publicly traded parent Company of Entourage Brands Corp. and CannTx Life Sciences Inc., license holders producing and distributing cannabis products for both the medical and adult-use markets. The Company owns and operates a state-of-the-art hybrid greenhouse and processing facility located on 158 acres in Strathroy, ON, along with a fully licensed 26,000 sq. ft. Aylmer, ON processing facility. With its Starseed Medicinal medical-centric brand, Entourage has expanded its multi-channeled distribution strategy. Starseed's industry-first, exclusive partnership with LiUNA, the largest construction union in Canada, complements Entourage's direct sales to medical patients. With the launch of Syndicate, Entourage now hosts another unique medical marketplace that offers patients a collective of Canadian micro-cultivators' products, along with Entourage's family of brands. Entourage's elite adult-use product portfolio includes Color Cannabis and Saturday Cannabis, sold across eight provincial distribution agencies. It is the exclusive Canadian producer and distributor of award-winning U.S.-based wellness brand Mary's Medicinals, sold in both medical and adult-use channels. Under a collaboration with The Boston Beer Company subsidiary, Entourage is the exclusive distributor of cannabis-infused beverages 'TeaPot' in Canada, which launched in summer 2022. In addition, Entourage also entered into an exclusive agreement with Irwin Naturals, a renowned nutraceutical and herbal supplement formulator of popular branded wellness products sold across North America. The new line of CBD soft gels is now available on Starseed's medical platform


For more information:   +1 647 393 5071  
To apply: gerard.ong@archstaffing.ca

APPLY