| | |
| --- | --- |
| Position Type: | Full-time |
| Location: | Aylmer, ON |
| Date Posted: | May 23, 2023 |
| Compensation: | $41,600 Per Year |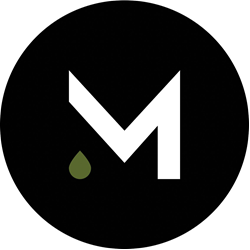 Job Description
Cannabis Production Associate 
Description
Introduction
The Cannabis Production Associate will support either the Extraction or Refining team in achieving production goals. This position will spend the majority of the day working with their hands: moving materials and assisting with production activities while adhering to SOPs and complying with quality assurance standards.
It is important to note that we are seeking someone who can prioritize and stay focused. It is imperative to have excellent attention to detail and hand-eye coordination.
Company:
Motif Labs is a licensed cannabis extraction facility located in SW Ontario. Motif operates as a business-to-business enterprise, offering toll processing and contract manufacturing services to Licensed Producers (LP's) and 3rd Party Brands. Motif is experiencing significant growth and we are seeking dynamic and professional individuals to join our team. Motif prides itself on Integrity, Collaboration and Quality, and these core values are at the center of everything we do.
Position Overview:
- Adhere to all SOPs for the operation, analytical testing and maintenance of equipment
- Identify improvement opportunities and report issues in order to maximize efficiency, quality and yield while ensuring safety and reliability
- Perform production tasks such as homogenization, filtration and ethanol recovery
- Ensure timely batch record completion with accuracy
- Achieve daily KPI production goals and indicate limitations in processes
- Keep accurate inventory control on processing material and lab supplies
- Perform sanitation activities as per GPP requirements
- Ensure 100% compliance with QA requirements during day-to-day activities
- Other duties as assigned'
Qualifications:
GED Required, post secondary education in relevant disciplines such as BSc. in Chemistry or college diploma in Chemical Technology preferred
Cannabis and/or Manufacturing experience preferred
Experience within Cannabis industry is an asset
Mechanical inclination is an asset
Attention to detail and commitment to safety while operating process equipment
Positive attitude with strong communication skills
Strong time management skills including ability to multitask and prioritize
Shows initiative and ownership of work and willingness to learn
Basic computer skills, including proficiency in Microsoft Excel and Word
Physically fit; standing and/or sitting will be required for long periods of time and must be able to lift up to 50lbs
Required to pass a criminal background check
Must be able to work various shift schedules as required
SCHEDULE
? "Half Continental" rotating shift schedule (Days ONLY): 4 days one week, 3 days the following week
? Sunday through to Saturday (7-day operation). Hours are 7:30am – 8:00pm (12.5 hours)
? Breaks are: three 30 min breaks to be broken up based on team needs and discussed with Supervisor/Manager
Compensation
$41,600.00 - $0.00
Apply Now