| | |
| --- | --- |
| Position Type: | Full-time |
| Location: | London, ON |
| Date Posted: | Apr 06, 2021 |
| Experience: | 5 Years |
| Education: | University Degree |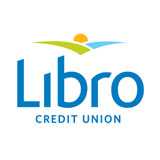 Job Description
Libro is growing – and Libro is hiring.
Our expansion plans include a series of new hires across southwestern Ontario. Take a look.
Job Opportunities With Libro Credit Union
Who We Are
Imagine working for an organization where every employee and customer is an Owner. 
No matter whether a customer Owner or employee Owner, everything we do at Libro is about helping people prosper.  We recruit and develop experts like you; Epic Humans who are ready to offer the best possible advice, coaching and service, when and how our Owners need it.
Libro is a progressive employer who invests heavily in the development and career ambitions of our staff.  Our hiring philosophy is focused finding candidates who carry a positive attitude, a desire to learn, and a passion for helping our Owners grow financial confidence.  We commit to teaching and supporting you as you learn the skills you need.
This position is eligible for flexible work arrangements including a combination of remote and in-office work, and/or flex time, with office locations in London, Essex and Caledonia.
What Opportunity Awaits?
As we continue to grow progressively, Libro is on a quest to find a passionately accountable full-time Database Administrator whom will be responsible for the performance, integrity and security of all Libro Production databases.  The Database Administrator will plan, coordinate and implement security measures to safeguard information in SQL Databases against accidental or unauthorized damage, modification, loss or disclosure. 
What you will do - The Epic Human we are looking for will; 
Monitor performance and manage parameters to provide fast responses to front-end users, considering both back-end organization of data and front-end accessibility for end-users; 
Design and implement redundant systems, policies, and procedures for disaster recovery and data archiving to ensure effective protection and integrity of data assets. 
Write database documentation, including data standards, procedures and definitions for the data dictionary (metadata); 
Communicate regularly and work closely with technical, development and operational staff to ensure database integrity and security and to develop long-term strategic goals for production databases. 
Respond to and resolve database access and performance issues. 
What we are looking for? Could this be you?
Minimum 5 years' experience in an environment with database management involvement
A solid understanding of business and financial processes, on-premise and cloud based MSSQL Server Database Engine, Integration, Analysis and Reporting services as well as Power BI
Have or obtaining Certification in SQL Server Administration (MCDA or equivalent) would be an asset.
Good written and oral communication skills. 
What is in it for you? How we bring 
Joyful in our work
: 
Competitive salaries and employee pension plans
Comprehensive benefit package including health, dental, and vision
Generous vacation time
Employee wellness programs
Staff accounts and staff rates on products and services
Staff appreciation programs and awards
Career development opportunities including tuition assistance
Many great perks and rewards; fitness club discounts, technology offers, travel and entertainment deals, just for being part of our great team! 
Are you ready to 
Be Libro
? 
If you're passionate about helping your community, interested in being part of a remarkable team, and want to help grow prosperity in Southwestern Ontario - we want to hear from you!
With a purpose beyond profit, Libro Credit Union is proud to be a Certified B Corporation, joining leaders of a global movement of people using business as a force for good. Serving families, farms, and enterprises in southwestern Ontario, Libro offers an inclusive, forward thinking approach to banking – all centered on growing prosperity. Libro pursues its purpose through four key pillars – employment, financial resilience, local food accessibility, and housing.  Libro is also a proud Associate Member of the Responsible Investment Association of Canada.
Libro is committed to fostering a safe, healthy and inclusive work environment that inspires respect.  Following the advice of Canadian health authorities to mitigate the risk of potential spread of COVID-19 and support social distancing, all recruiting activities including interviews will be conducted virtually.
Libro will provide accommodations to employees with disabilities, upon request.