| | |
| --- | --- |
| Position Type: | Full-time |
| Location: | London, ON |
| Date Posted: | Jun 02, 2021 |
| Experience: | 1 Year |
| Education: | High School Diploma |
| Public transit accessible: | Yes |
| Positions: | 10 |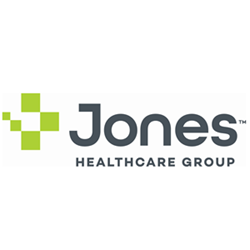 Job Description
Production Associates

About Jones Healthcare Group
Internationally recognized for our expertise in printed packaging, contract packaging and medication dispensing and delivery products, Jones is a partner for customer-first integrated packaging solutions.
From folding cartons, labels, leaflets, intelligent packaging, pouching, blister packaging and vial filling to a wide range of medication dispensing products for pharmacies, hospitals and long-term care facilities, we offer many options to simplify the process for our customers while maximizing their brand's value and ensuring consumer well-being.
Summary of position
We are looking to hire for a variety of production positions including: Packers, Baler Operators, and Press Helpers. Positions range in duties but most roles require the daily maintenance and repairs for our cartons & labels converting equipment. You may be responsible for assisting in the completion of inspection reports and for the replenishment of supplies. You may also be assisting the equipment Operators in standard preventative maintenance tasks as directed and be responsible for purging or wash-ups at the end of each maintenance activity.
If you love the idea of working in a fast-paced production environment, then this position will be of interest to you.
If you get excited maintaining equipment and bringing unique solutions through mathematical and technical expertise, then this position is a perfect fit for you.
If you are a natural self-motivator, with a drive for producing quality workmanship, then you'll want to consider this opportunity.
Key qualifications
Experience and Education (diploma, degree, or professional designation): 
Secondary School Diploma
Previous manufacturing experience is an asset
Experience with SAP is an asset
Knowledge, Skills and Abilities (KSAs):
Visual colour acuity
Quality focus
Ability to stand for long periods of time
Able to lift and carry up to 35lbs
How to apply
Please forward your cover letter and resume. While we thank all candidates for their interest, only those selected for an interview will be contacted.
As part of our commitment to accessibility for all persons with disabilities, Jones will, upon the request of the applicant, provide accommodation during the recruitment process to ensure equal access to applicants with disabilities. Please contact Jones, Human Resources at 519-451-2100 about your needs, and we will consult with you to ensure suitable accommodation is provided.
For all feedback on equity and accommodation needs, please contact Human Resources.
Benefits:
Extended health care
Vision care
Vacation & paid time off
RRSP Match
Dental care
Casual dress
Job Types: Full-time, Permanent
Experience:
manufacturing: 1 year (Preferred)
Education:
Secondary School (Required)
Apply now
For all feedback on equity and accommodation needs, please contact Human Resources.